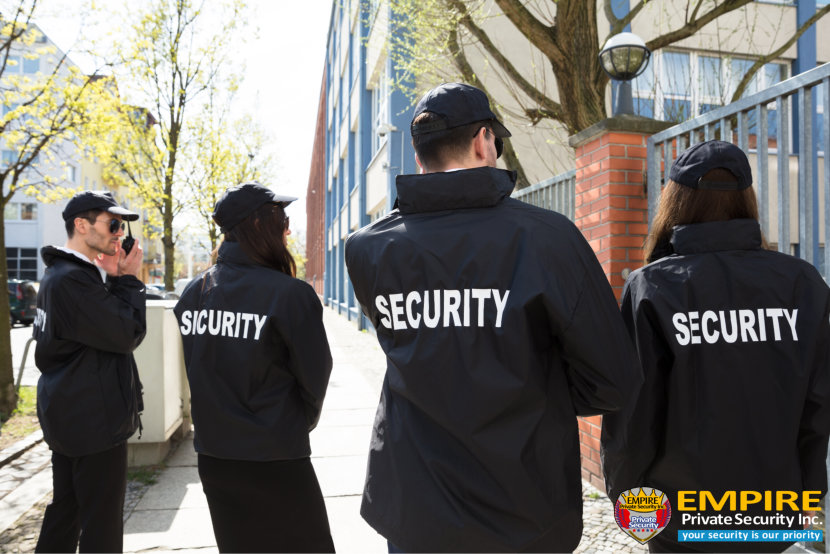 The duties of a security guard do not end in roving their assigned areas and standing in front of facilities. Security guards are known to be providers of security and protection.
Hiring our security patrol services in Orange County for fire watch security guards can protect your property from fire. The responsibilities of a fire watch guard are mostly needed in places like:
Construction sites.
Fire guards help ensure that there is no construction-related negligence that can eventually cause fire at the site.
Manufacturing and industrial factories.
These compounds contain large equipment in their premises which need to be protected from fire to avoid colossal damage.
Residential and commercial buildings.
Condominiums and apartments are a hit nowadays. Thus, a small mishap of short circuits may lead to a massive fire, causing damages to renters and residents.
Health institutions.
Hospitals have modern and high-performing facilities and chemicals and medicinal drugs that can catch fire if not properly kept and monitored.
The services of a fire watch security guard are very crucial in public places. Their vigilance is highly needed to avoid dangerous incidents. Hence, our security guard company in California saw the need for this kind of service and made sure to offer the same under our services.
Empire Private Security, Inc. also offers private security in Orange County, California. We have a wide array of services which guarantee quality service and reliability in our company. Our security guards are well-trained and highly effective in the service.
To know more about the types of services we offer, check out the details here on our website. For further inquiries,
contact us
.