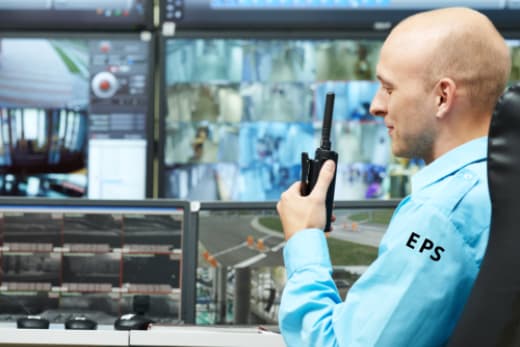 Construction sites are worth hundreds of thousands of dollars in equipment and materials. Unfortunately, despite the availability of security cameras, construction sites are still easy targets for stealing because of the lack of proper security and loss prevention practices. If you don't want your site to become a costly statistic, here are some tips that will tighten up construction security at your sites to better prevent robbery:
Secure the Perimeter with Fencing

Proper fencing is your site's first line of defense. Place multiple signs on the fencing to deter intruders, such as "Keep Out" and "Danger – Construction Area." Also have a sign at the entrance that lists the penalties for breaking and entering, stealing, and vandalizing property on the site.

Light Up the Construction Site

Thieves count on being able to remain inconspicuous. They like dark, unprotected job sites where they can get in and out undetected. Lighting up the construction site deters criminals from entering for fear of being seen.

Hire a Security Patrol Service

Construction security services provide security officers who patrol the site to keep security breaches at bay. Having a private security in Orange County, California, will keep an eye on your materials and respond to any risks.

Monitor One Access Point

It's better to have only one access point for the site's entrance. This way you can easily control and monitor who's coming in and going out. You might install a video surveillance system at the entrance and have a security guard company in California monitor it through the access point for any suspicious activity.
For quality private security services, contact Empire Private Security, Inc. and keep yourself or your company secured with our security patrol services in Orange County.