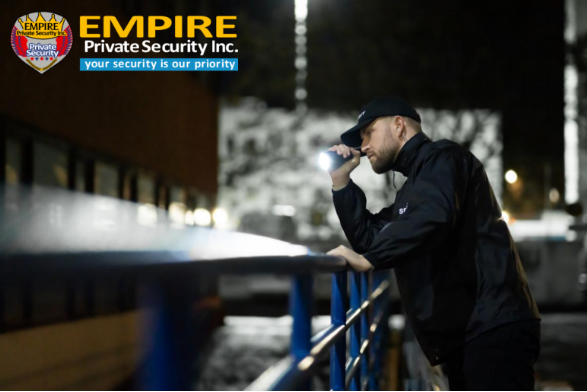 Being a construction site owner and operator is a risk- for the business and the security. Anything can happen inside the construction site. That is why there must be someone taking charge of the safety in the area.
There are plenty of advantages when you have a team of security guards that are armed- and closely monitoring your construction site. The chances of theft at the construction sites are high. Hence, as a business operator, you need to take measures to prevent it. There is always an option available, and the most reliable is hiring our security patrol services in Orange County.
When hiring or looking for security services, particularly for construction sites, a checklist may help you ease the hunt. Just like how you secure your business, that should also be the consistency in picking a security guard company in California. Thence, make sure to look for:
License. If you want armed security services, see that the guards are licensed to hold firearms. To guarantee reliable armed security- consider hiring licensed guards from a reputable agency.
The reputation of the guards matter. It is significant to find out if there are any criminal records or background. Always keep in mind to make a safe choice. Thus, go back to the first rule, hire reputable private security in Orange County, California.
Training is equally important to the mentioned qualities above, as we want a reliable security guard. They must undergo training and seminars. Their experience is an essential factor since you cannot compromise your security.
Empire Private Security, Inc. can do the job better for you. Hire us; we will deliver.
Learn more about us here on our website. For more, contact us today.