Security is must for all residential, commercial properties, religious sites, institutions, celebrities, and events.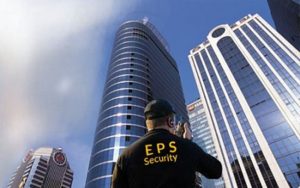 Trained and well equipped professional security team would provide you outstanding support and safety you deserve. Whether you have a small business venture or special event, a trained security personnel or a team depending on the size of the infrastructure just might save the day. You certainly can be best assured that by making a front-end investment of event security will safeguard your property and people concerned and provide priceless peace of mind. Hiring security can save you money by deterring crime and allowing your business operations or personal events to function smoothly.
If you too are looking to hire a security company, don't think twice- It's a must. Hire a security company that provides a full range of security services to clients and has the needed experience and team. Empire Private Security Inc state of the art best security services to clients all over Orange County, Riverside, San Bernardino, Los Angles, and San Diego County. You certainly should browse and explore their comprehensive portfolio of services in each county. Read on to know more.
High Rise Buildings: The footfall in high rise buildings is huge, buildings that are high rise experience a number of visitors, workers and frequent guests come at any time of day which makes your location vulnerable and mandatory for you to hire trained security personnel. You can be sure to get the most versatile customized security solutions to match your needs. Click here to hire the best security service providers for high rise buildings to get the best of security solutions and maximize safety at best of your high-rise buildings.
Fire Watch Services: Many specific events lead to a requirement of a fire watch systems and cannot be protected in the complete absence of fire protective equipment or fire related systems. Emergencies that can't be handled without proper functioning of fire sprinklers, fire alarm, water shortage during repairs are plenty in nature as fire might occur due to chemical storage, flammable material or toxic wastes in industrial and commercial property or in Residential property due to negligence or manhandling thus making it a situation that can be very dangerous if left unnoticed. Trained assistance from personnel from Empire Private Security Inc are the best to handle such emergencies and should be hired at top priority to safeguard life and property. To hire the best in security solutions: Connect now!
Hospital Security: Hospitals are one of the most active places across the globe. Hospitals are one of the most active open door environment places vulnerable to criminal activity and have to be security protected. You should hire Empire Private Security Inc to help you maintain privacy and continuity of care while meeting all your hospital security needs.
EPS is the most reliable security support officers to facility support all over Orange County, Riverside, San Bernardino, Los Angles, and San Diego County. They have a dedicated team to handle emergency response planning and meet the most vulnerable challenges in hospital dynamics.
Shopping centres: An individual retail outlet or a shopping centre needs an integrated approach to get the best extended retail security needs for shopping centre.
Empire Private Security Inc is well- equipped and has state of the art dynamic security officers and scalable solutions to meet all your security needs for a busy public establishment including 24/7 surveillance and monitoring of your luxury brand store and more.
Connect with us at Empire Private Security Inc to help create your custom security program today for proactive solutions and service such as security for checkpoints, hourly patrol services, parking security etc.
Hotels/ private Parties/ Banquet hall security: Hotels are places where entries can't be restricted much. It therefore becomes an added challenge for the stationed security officers in these set up to blend in with the atmosphere of the hotels, banquets and private parties, understand customer needs and be well-groomed to communicate clear to the best potential in a calm, proactive and respectable manner. To serve this security need its best to hire the services of Empire private security Inc who have a key management staff to handle thefts, reception areas and ensure guest safety and property safety at the best.
HOA/ Apartments and Community security: We at Empire Private Security Inc state have been rendering the best security services to clients living in single family residences, high rise condominiums or gated communities across San Bernardino, Los Angles, and San Diego County. We allow families to stay safe and have been providing ace security solution for over a decade. Our security personnel's are trained and pay attention to every bit of security services to the core. They also safeguard the tenant amenities and take utmost measures to reduce unauthorized traffic and reduce crime such as burglary, housing vandalism, or a natural disaster.
Every member of our team at EPS services strives to improve security quality for your property or community by means of hourly patrolling and keeping a strict vigil and surveillance in the community property.
Construction Site Security: There are valuable tools and equipments needed for an under construction property which needs to safeguarded on job site from theft and vandalism. EPS services professional team of security personnel keeps your assets safe by means of hourly patrolling, alarm monitoring, drive by patrol services on site security and more. The security personnel in our team are proactive in action and have been trained to handle emergency situations with quick planning and response action.
Factory/Storage security: Security warehouse and factories is a crucial part of supply chain which calls for more proactive action rather than just building a physical security at guard. At Empire Private Security Inc we understand the complete security process involved to assure loss prevention, inventory management, emergency response, evacuation and more. A factory and storage facility needs dynamic solutions and our state of the art trained and well equipped security management officers stays abreast with the latest technological advancements to make sure your security needs are met with optimum ease and precision. Hire the best security experts in the industry today to ensure your warehouse remains guarded and safe as it is a integral part of your business solution.
Auto dealership Security: At every point of business it's vital for one and all to safeguard your property as it is a valuable asset that is crucial foundational to your business. It is therefore crucial for you to protect yourselves and your business by hiring the best security company that are always there by your side to secure your property from theft, vandalism or any sudden calamity and allow you to focus on scaling your business high. Get going to hire the best and feel good about going home; knowing your dealership is in safe hands.
Contact us now to get started!
Loss Prevention Security: In most cases retail companies hire security personnel to protect retail loss prevention and preserve profit by protecting your company from any deliberate or inadvertent human actions.
For eg: in case of a department store our dedicated team professional patrols the store in order to prevent shoplifting and apprehend customers in the process of shoplifting.
Executive protection: Executive protection refers to security needed for Celebrities, VIPs or other individuals who may be exposed to personal risk because of the nature of employment or high-profile status or geographical location.
We at Empire Private Security Inc understand and respect your need to privacy from common man as well as from people who may cause you harm for your net worth or community status. Connect with us now to know more on Executive protection and hire us once you are sure that you will be safe in our existence by your side at all times.
Bodyguard Service: Body guards needs to be hired to protect, diplomats, celebrities, dignitaries from mobs and fan followers at high risk zones, public places, events, while travelling or for on-site security needs for industries such as events, marine or aviation. Bodyguards at Empire Private Security Inc. have undergone special training and are well- equipped in all ways to handle such situations arising around Celebrities, politicians and diplomats and protect and safeguard them from all threats.
Vehicle Patrol: We at Empire Private Security Inc are targeted and well- equipped to provide you protection from break- ins in property, vandalism, and curb crimes on humans, by providing targeted patrols services in your community. We make optimum use of the technological advancements and have highly visible signage, GPS Tracking and a state-of-the-art Key Tracking System, Two-Way Radio and cellular phones all needed for prompt action and maintenance security.
You can be best assured of peace of mind when our uniformed patrol officers are on duty. Connect with us to hire us for all your patrol services for Business, Site Securing, Commercial and Industrial Property Patrol, Construction and Development Site Patrols, patrolling for On-site Property along with stringent Traffic and Parking Control/Enforcement.
Religious Site security: Faith based religious sites have an unrestricted constant footfall of people from all walks of life. This welcoming and open environment for the community in religious sites makes the place vulnerable for burglary, fire, threats etc. We at Empire Private Security Inc provide best of customized integrated solutions to secure faith visitors, religious site staff, valuable assets such as jewellery and cash.
School/Campus security: Safety of students, faculty, property and general public is of foremost importance for all educational campus. The nature of property certainly calls for customized approach to identify and addresses the security needs of each educational institution. Solutions provided by Empire Private Security Inc are tailored to provide the highest level of security to allow students to learn and flourish in a protected environment. Our security personnel team is actively responsive in action as soon as they monitor any discrepancies in safety measures or threats to property or person and take all measures needed to create a safer and more conducive atmosphere for study and peace of mind of one and all.
Transport stationed security: Empire Private Security Inc is best to hire Stationed Security Services stations security guards needed for facilities such as banks, educational campus and shopping malls. The job profile of the Security guards stationed at entry and exit checkpoints is to access control by monitoring or checking the identity of each person who enters or exits the premises. The security personnel stationed have a keen eye and patrol activities and work towards early detection of suspicious persons, objects and unusual events. In this way, they are trained to take analytical quick action to prevent crime, disasters and problems with the facility.
Armed security: We at Empire Private Security Inc can offer you the best trained armed guards holding weapons and firearms in their hand for the protection of the property or person in particular. Our armed security guards are trained to use these weapons carefully in the extreme situations when no alternative option is available for them.
All our armed security are trained intensely and have in-depth knowledge about how to deal in case of robbery or any other emergency. You can trust our armed guard services to quickly take the action before a crime occurs without depending on the police department.
Contact us now if you are looking for the best security agency in Orange County, Riverside, San Bernardino, Los Angles, and San Diego County.
Banks and Credit unit Security: For the best managed security services and compliance solutions all over Orange County, Riverside, San Bernardino, Los Angles, and San Diego County count on the leaders in the industry. Empire Private Security Inc are the best in the industry to be hired for financial institution security as they have the best trained personnel and state of the art training and equipments needed to handle such complicated emergency situations with integrated and sensitive approach.
The security personnel are powered to build custom solutions with a team of security experts and management. For the best professional security solutions contact us today!
Event security: Empire Private Security Inc provides the best customized security solutions to meet client's specific needs during all corporate events, entertainment programs, product launches, concerts, sports events and many more. Security solutions for the whole event are meticulously planned depending on the nature and size of the event focusing on the critical planning followed by implementation.
Managing security on any and every event is no easy game and needs complete security solution to meet your specific needs during events to manage footfall, media, nuisance makers, uninvited guests etc. Also, the security personnel for events have to have ready connect with fire stations and medical personnel to handle emergencies that crop with optimum precision.
Ina nutshell, count on the industry experts for all your security solutions. Call us now!