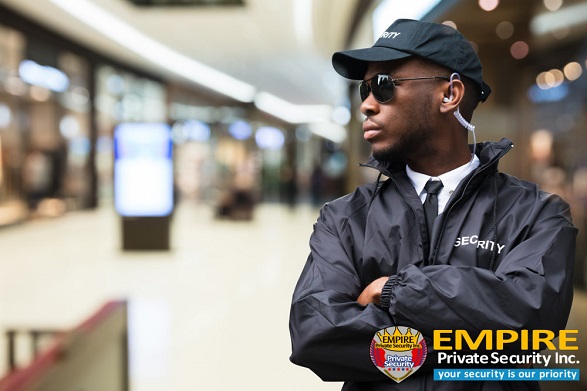 We know that a shopping mall is a place that has an active and dynamic environment. It is a place made or designed to provide entertainment to everyone. And since it is a public space, safety and security can be a challenge to maintain.
With the right partners, such as Empire Private Security, Inc., a reliable provider of Private Security in Orange County, California, you can make shopping malls a safer place for everyone.
A mall can gather a large number of people daily. Having a reliable partner that handles the security management of the place is a big help to maintain the safety of everyone inside the mall.
Our Security guard company in California can ensure that we only hire competent, licensed, and experienced guards that are well-rounded in keeping a place safer for people. Our people are highly trained individuals who are always ready and know what to do in times of crises or emergencies that may happen at any given time. They are trained professionals who can easily detect suspicious activities that occur in the surroundings and act on them strategically with cooperation from others.
Hire the right professionals that keep the peace in your mall. We also offer Security Patrol Services in Orange County. To know more, please do not hesitate to reach out to us.