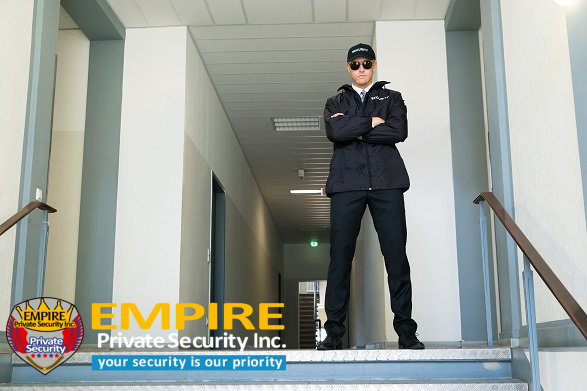 A comprehensive business plan is essential when venturing a business. Goals, processes, systems, people, marketing, financial needs analysis, and more factors are part of the plan. While emergencies happen in unexpected moments, preparing a plan when they happen is also vital to be included in your business plan. Else, all your well-earned business assets and profits will be wiped out in the blink of an eye.
Having private security in Orange County, California, can help protect not only you and your assets but also, ensure the fruition of your business plan. You can have peace of mind that you and your assets are safe and secured when emergencies happen. Aside from protecting you from break-ins and curb crimes, here are some of the things a security guard company in California can help. Security personnel:
keep your area free from vandalism
are trained to provide first-aid when duty calls
ensure all areas are hazard-free to prevent incidents such as fire and water leaks
prevent crimes from happening by making rounds in your establishments through security patrol services in Orange County
help you save electricity by ensuring all the appliances are off when you are not in operation
Never forget to include responding to emergencies in your business plan. Let Empire Private Security, Inc. be your partner in protecting you and your business. We make optimum use of technological advancements to ensure safety and security. Reach out.