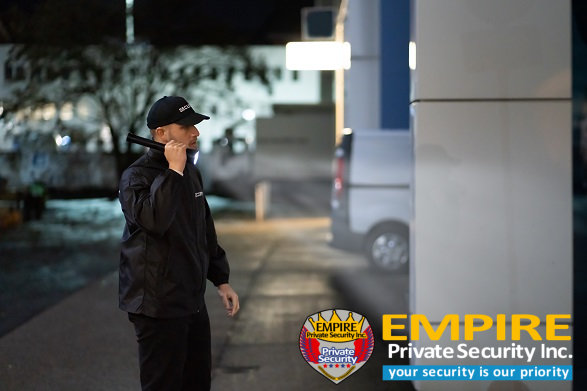 Crime rates have gone up since the start of the COVID-19 pandemic. According to preliminary FBI data, murder and non-negligent homicide are up nearly 15% for the first six months of 2020 compared to the same time last year.
While this is no way to start the year, one thing is clear—now more than ever, we should be more vigilant and take our security seriously.
As your trusted security guard company in California at Empire Private Security, Inc., let us help you by suggesting ways you can strengthen your security and, in turn, your loved ones, employees, and everyone else this new year:
Master your surroundings
When you know your surroundings, you can get a more accurate picture of the risks you are facing.
Light up the landscape
Lights are effective deterrents to burglars, vandals, and other criminals.
Remember to lock up your windows
It's very common for homeowners to forget and leave their windows unlocked so be sure you don't make the same mistake.
Take advantage of home automation
With home automation, you always have an eye on your property even when you're away. You are also assured that you can get alerts about suspicious activity in real-time.
Hire security patrol services in Orange County
Better yet, hire your very own security personnel. Aside from being an effective visual deterrent, they can also stop an assailant from causing harm to your property, business, or family when it happens.
A new year, a new beginning—let us make sure this year will be as safe as possible. Hire us as your private security in Orange County, California today.