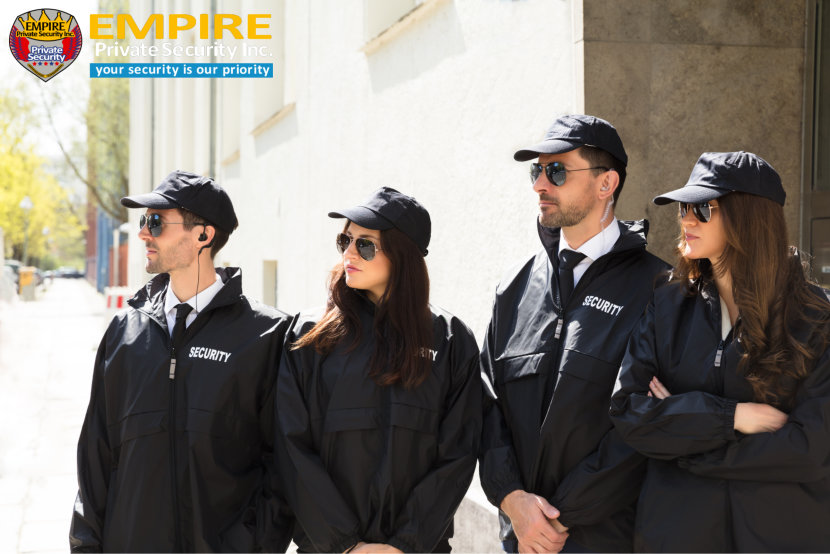 Whether you have been running an enterprise or business or have only just started an organization, having dedicated private security in Orange County, California, or elsewhere for that matter, is a must for your protection and peace of mind.
However, few security groups can offer you the same quality of protection that our security guard company in California can.
So, what makes us at Empire Private Security, Inc. different?
Dedicated up-to-date technology
We use the latest guard management and reporting technologies such as Silvertac as well as security staples such as long-range radio systems and GPS to make sure that we are ready for emerging threats.
Elite team of security professionals
Our security employees are our pride. That is why we make sure that they are screened comprehensively and that they are licensed, bonded, and fully insured. Our officers are also subject to a specific aptitude test, 5-panel drug test, and extensive in-service training in law and defensive tactics. Moreover, they are monitored through long-range radio and GPS systems during on-site procedures to maintain the quality of our services.
Wide range of expertise
We have been serving a wide variety of industries for years from celebrities and executives to construction sites and warehouses so you can count on us to know how to do a wide range of security patrol services in Orange County and wherever you are in California.
Outstanding customer service We have a dedicated 24-hour dispatch line for your convenience. Also, when you avail of our security services, you can count on our supervisors to monitor our personnel to ensure a job well done.