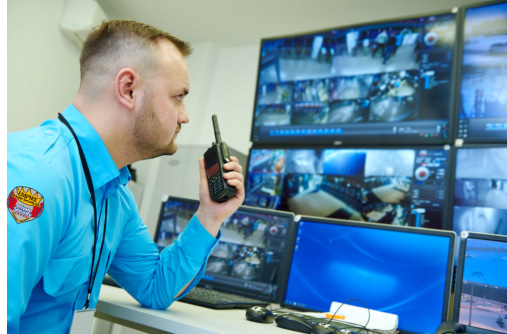 Crimes are one of the risks you have to face when you're running a business, particularly if it's related to selling products and services. But getting the services of a Private Security in Orange County, California can help in minimizing or eradicating these threats.
What Crimes?

When you're a business owner, the crimes you have to contend with can go from minor thievery like shoplifting to more serious ones like violent robberies, internal stealing, and organized retail crime. In fact, a survey showed that more than 90% of retailers are victimized by such offenses. Statistics also revealed that:

The retail industry loses about 30% billion yearly to business-related crimes.
40% of these crimes happen within the establishments.
53% occur outside the business area.

Petty theft, such as shoplifting and small-time robberies, affect even small sellers through loss of stocks, as well as current and potential customers over safety issues. No one would risk visiting an establishment frequented by law offenders.

What Acting on Your Business Safety Concerns Entails

When you get Security Patrol Services in Orange County, you're:

Giving your customers the assurance that they can conduct business with you safely
Assuring your employees a safe working environment
Minimizing the possibilities of losing profit over in-store crimes, like shoplifting and robberies
Contributing to lowering the crime rates within your area. Criminals are less likely to break into establishments that have working security personnel

Aside from these advantages…

Security guards act as customer care representatives. They can guide new customers and escort employees. They can also handle the establishment's opening and closing procedure.
They significantly help in monitoring how your business is running.
They can handle unruly customers, secure sites during any business-related events, and control the crowd for occasions that will likely draw in a larger group of clients.
Security services, so long as you get them from trustworthy providers like Empire Private Security, Inc., give you more than just peace of mind.