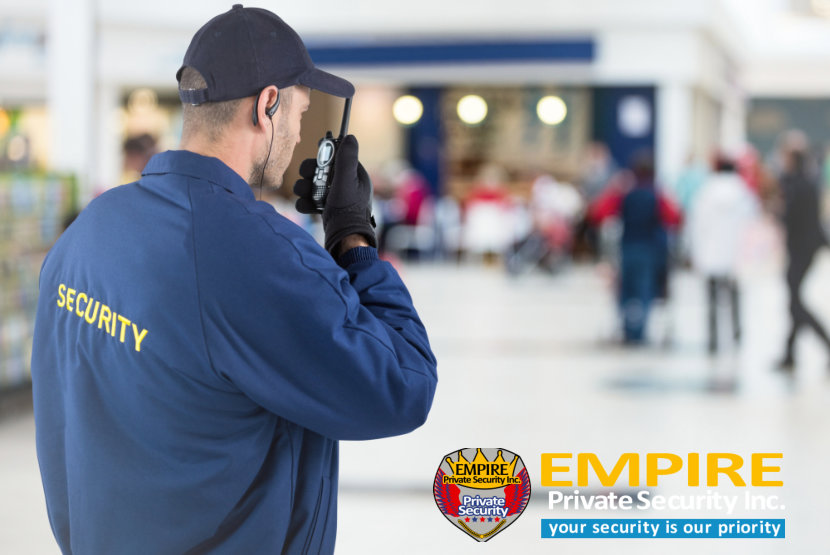 In today's rapidly evolving world, shopping centers have become bustling hubs of activity, attracting a diverse range of shoppers and businesses. However, this increased foot traffic also brings forth the need for heightened security measures. This is where we step in, offering unrivaled shopping center security solutions that prioritize safety without compromising the shopping experience.
When it comes to safeguarding shopping centers, Empire Private Security, Inc. stands out as a premier choice. Our dedication to excellence and commitment to staying at the forefront of security trends make them a reliable partner for businesses seeking top-tier security services.
We specialize in executive protection services that go beyond conventional security measures. With a team of highly trained professionals, we offer discreet and effective bodyguard services in Orange County, California. These services are tailored to meet the specific needs of clients who require an extra layer of security and privacy during their shopping experiences.
With a deep understanding of the unique security challenges faced by shopping centers, we offer comprehensive private security in California. Our security personnel are trained to handle various situations, from large crowds during peak shopping seasons to potential security breaches. By deploying state-of-the-art technology and expert personnel, we ensure a safe and secure environment for both shoppers and business owners.
With years of experience in executive protection in California, we demonstrate our expert understanding of the field. Our commitment to maintaining the safety of shopping centers showcases their authority in the industry, earning them the trust of numerous clients.
From our unparalleled bodyguard services to our comprehensive private security solutions throughout the state, allow us to be your partner of choice for a secure shopping environment. Rest assured that your shopping centers will thrive under the umbrella of safety and professionalism.