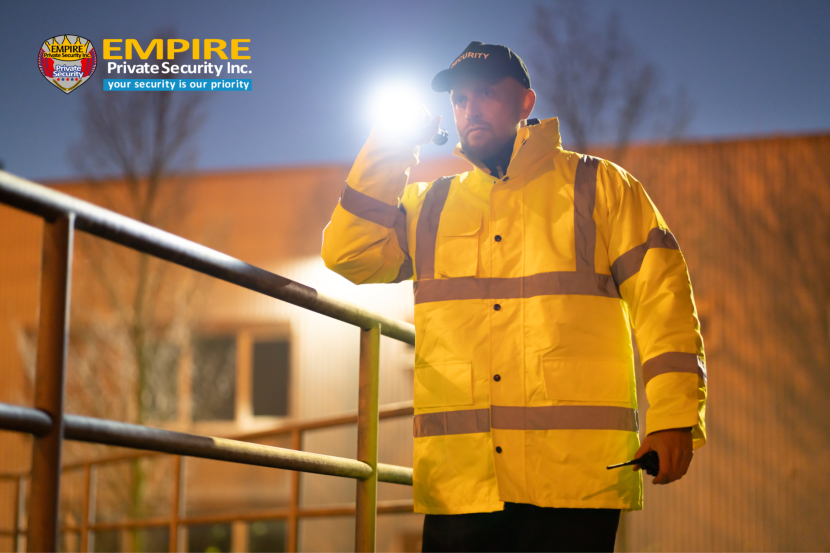 Security services like our executive protection in California can be invaluable for any construction site, whether commercial or residential.
Construction site security can help prevent criminal activity that can be very costly for the construction company or its clients. Here are some notable reasons why you should always secure your construction site with proper security services:
To prevent theft of any expensive equipment. Theft is one of the biggest security risks construction sites face. Our private security in California can help prevent the theft of construction materials, equipment, and personal belongings of staff and workers.

To prevent trespass and vandalism. Construction sites can be popular spots for vagrants and vagabonds to loiter, especially at night, increasing the risk of vandalism, litter, and damage. Security services like construction site security and community security can secure your premises and site from any unwanted access, protecting your belongings, site, and staff.

To promote safety and security for employees, visitors, and workers. Construction sites can be dangerous. Security services can provide a quick response system for any accidents or incidents within the premises. It can also reduce the risk of accidents through safety supervision services and screening of individuals entering the site.
Call Empire Private Security, Inc. at +1-800-553-9114 for reliable security services. Our services include hotel security, fire watch security, and bodyguard services in Orange County, California.