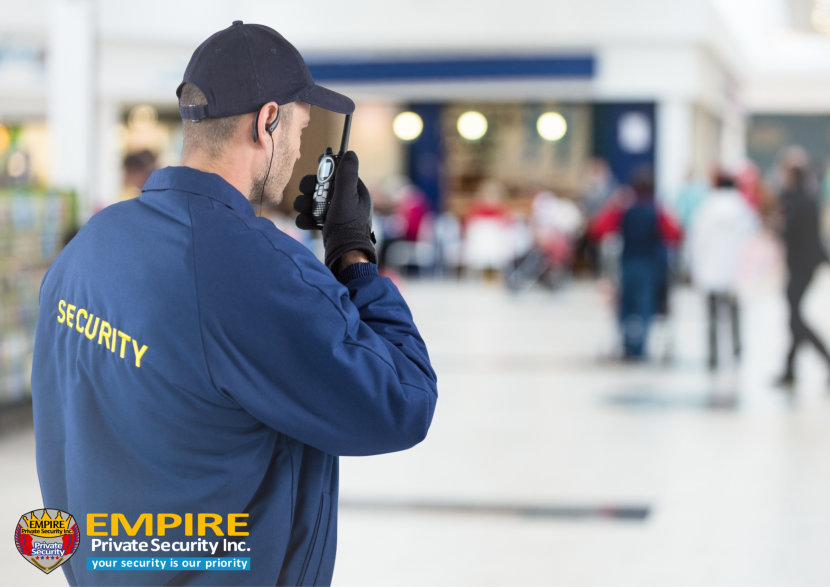 The security of an area must be given utmost importance, be it in public spaces or private institutions or properties. It provides peace of mind knowing that it is well protected, thus preventing any harm or danger to the people and the properties. Aside from the law enforcement authorities such as police officers tasked with this, security services personnel such as those working at security guard company in California also play a vital role in keeping people and properties safe. They help deter any possible crimes from happening and are well-trained to act accordingly in case a security threat occurs. Read on to learn some of the vital roles security services play.
Provide visibility.
Among the simple things security services personnel need to do is to be present and be seen in an area. It applies to those mobile security guards and those assigned to man checkpoints as well as gates, those checking IDs at entrances of buildings, or monitoring the CCTV system. A security guard visible in the area who's actively on duty is adequate in deterring crimes from occurring.
Respond quickly.
Security guards must be able to respond quickly if something suspicious occurs and need to be constantly prepared to act immediately. But not all circumstances require the same degree of urgency, so it's of paramount importance that security personnel be able to discern the appropriate steps and make fast and proper evaluations to respond most appropriately.
Provide constant monitoring of the area/premises.
Crisis circumstances don't happen daily. Most of the work that security services personnel do is to ensure that the people in the area, the premises themselves, and all the properties remain safe. The type of surveillance work they do will mainly depend on the policies provided by the management. However, it's often the security guards' responsibility to know the people entering the building. This task is accomplished through ID checking, requiring quests or visitors to get passes or log in, and inspecting employee IDs as they report to work.
Other responsibilities.
Security services personnel like those providing security patrol services in Orange County also gives recommendations to their employers on how to prevent trouble circumstances. The best way to do it is to report on all real-life situations which may have caused trouble.
At Empire Private Security, Inc., our well-trained and highly skilled security services personnel will make you and your area safe and secure. Contact us about our private security in Orange County, California.