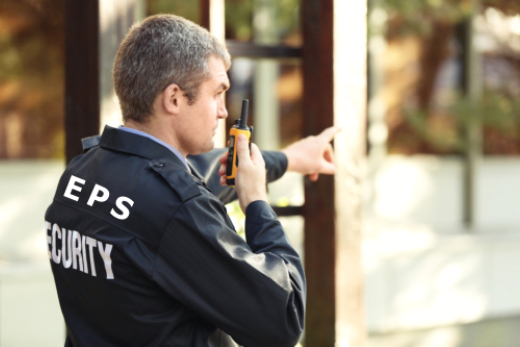 One of the things that make hospitals vulnerable to security threats is that visitors are constantly entering the facility 24/7. To add to that, hospitals also house tons of valuable equipment. So it isn't really a surprise that these combined features would require these establishments to have more advanced and stringent security measures.
Empire Private Security, Inc. offers Private Security in Orange County, California for a variety of institutions, including hospitals. Here, we list down a few tips on how to boost hospital security.
Installing access control

Naturally, there are areas in the hospital where visitors are restricted from entering. To improve security in these rooms, access control can be installed. This particular security measure can grant access to different hospital personnel at different times of the day and even disallow entry at any time.

Screening visitors

How often does the lack of proper visitor screening result in hospital threats? Far too often, if we were to take it from history. An excellent way to boost hospital security would be to have visitors' check-in at the entryways ready to be screened by security personnel you have assigned in these areas.

Security officers

The issue is rarely about hospitals not having enough security officers, because in most cases, these institutions usually do. Where the problem truly lies is in the failure of hospitals to maximize the benefits provided by their security personnel. You need to be strategic about these matters and have your security officers posted in areas where they're most likely to be needed.

Let the hospital undergo a security risk assessment

This is when a professional from companies like Empire Private Security, Inc. comes in to assess the hospital's current security system. They will identify the problems in your security system and teach you the ways to significantly improve it and, in turn, your safety and security measures.
We also provide Security Patrol Services in Orange County to further improve hospital, school, and event security.
In what other ways can we improve hospital safety? Please feel free to share your ideas in the comment section.